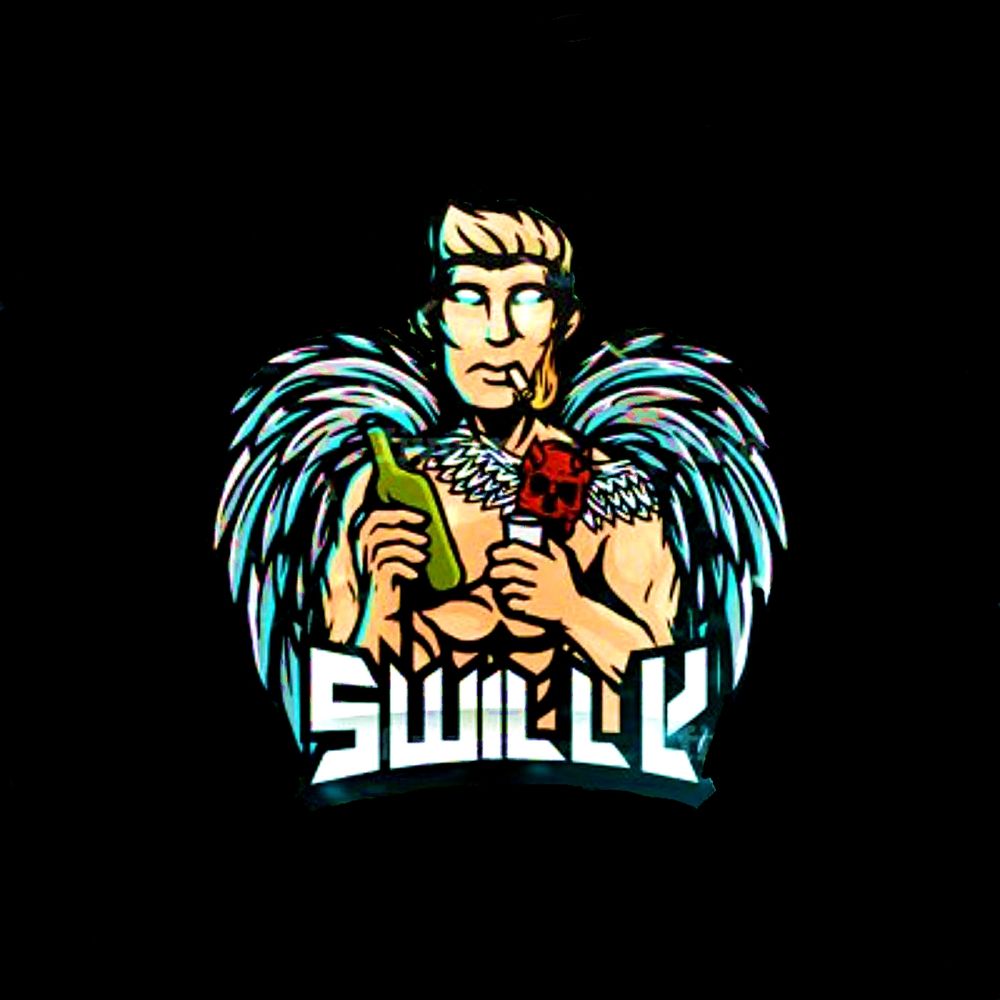 "a little slice of rock'n'roll heaven, accompanied by tasty riffs and shredding guitars."
Follow us on twitter
Swilly is an indie rock band fronted by singer/songwriter Steven Williams who record, produce, and master their original music.  Most of their music is blues-based classic rock, with Steve's vocals being compared to Billy Gibbons of ZZ Top.  Swilly believes in laughing their asses off and having fun first and that is quite evident by their lyrics.  As the saying goes, "If you love what you do you will never work a day in your life."  A good work ethic doesn't hurt either.  
Swilly often collaborates with different artists from around the world and recorded two songs with Klaus Passegger, an instrumental guitarist from Austria.  He is a hell of a guitar player so look out for him!  
Kevin Campbell started playing the guitar in school band programs where he learned jazz and classical music while teaching himself the rock and blues music of his favourite musicians and bands of the time. It wasn't long before he was asked to join an established covers band and gig locally. That band revamped, adding different members, and they got a booking agent and toured for a while, opening for established artists, and recording original music as well. Eventually, Kevin was asked to do some studio sessions and joined other musicians playing in a local blues-rock band. He played with Steve Williams from Swilly in his younger days and stayed in touch, so when Steve was searching for a guitarist to play some music he was writing, he became a collaborator.  Kevin continues to have fun playing with Swilly and looks forward to touring with the guys as soon as possible. 
Doug Adair grew up in the 70s with a transistor radio in one hand and a tape recorder in the other, so to say he lived for music is an understatement.  Doug started by learning the ukulele in school and loved it, but his father said that he should have a real guitar and take lessons.  A couple of years later, he was asked by a friend if he wanted to be in a band and of course, he said yes and never looked back.  Doug studied guitar at the Eli Kastner Guitar Academy in Toronto and during the 80s and 90s wrote and recorded an immense amount of "catchy" acoustic and mainstream rock music at his home studio.  
Everybody knows that bass players are hard to find when forming a band, so it was necessary to buy and learn how to play the bass for the band.  As it turned out, Doug has a natural feel for the instrument and doesn't mind switching from guitar to bass when it is called for.  Doug is a SOCAN-registered singer-songwriter and is currently the bassist for Swilly. 
After attending Berklee, drummer Carl Holz became part of the Washington, DC music scene, playing with some excellent bands and touring a lot. Since moving to Colorado in the '90s, he has continued to tour, including in Asia, record a lot, and play with some other great bands. Presently, he is an online session drummer and freelance gigging drummer.  
Jason Long has been playing music since he was a teenager and started playing live 20 years ago. He has played everything from prog metal to rockabilly hillbilly music.  Currently active in a Queen tribute and a progressive rock cover band as well as Swilly, Jason loves playing and enjoys the opportunity to get to write new material. 
"she's the one" the first single from get swilly with it album, releasing in 2020!
FEATURED SINGLE
She's The One
myswilly.com